I love Cambodia!  It truly is a Kingdom of Wonders, a kingdom of extraordinary people.  The history books will forever speak of the amazing culture of this nation, both about the people who live in our time and about the ancient Cambodians.
The Kingdom of Wonders lives in the stone, in the dust and in the blood of its people.  Our journey to find things to see in Cambodia has stunned me.  The architecture of the temples, the warmth and friendly approach from the locals, and the sheer beauty of the coastline has left me only yearning for more!  Yes, I love Cambodia!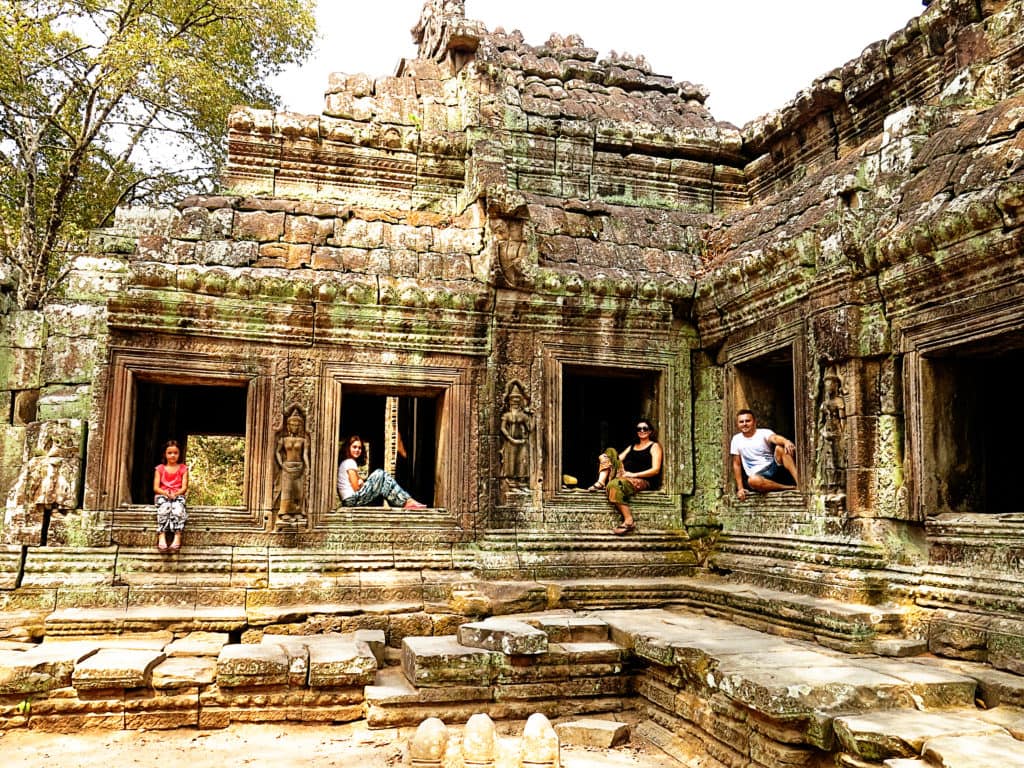 One way that we found we can benefit on our travels, is with an American Express Explorer Card.  Well, want to know why?  Here are some things that we make use of prior to our travels:
We purchase our flight tickets with the card itself.  By doing this we gain travel insurance (saving costs of having to purchase some) that will cover us for unfortunate events and as we are travelling to a third world country, we all know how incredibly important it is to be prepared.
The card also has medical emergency expense cover; something we were hoping none of us would ever need, but we were wrong.  On our way out of Cambodia we got so sick on the plane that we had to miss our connecting flight; in order to stay close to a toilet.  I will spare you the details of the yucky story.   None the less we learnt that insurance is necessary.
Let me put it this way; we have found out first hand, just how important it is to be insured.  On our way back from Cambodia we had an unfortunate sickness take us all down, one by one!  Haha… Yup, it is funny now, but it was not funny back then.  Haha…  Anyways, I will spare you the details for now.  You can read all about it on our blog.  What's the moral of this story, with travel insurance, better safe than sorry, I always say?
Today, however, I will take you on a journey to the amazing places in the Kingdom of Wonders to show you the best things to see in Cambodia!
10 Extraordinary and Unique Things to see in Cambodia!
TIP: If you are travelling during high season, it is important to think about booking your accommodation, tours and activities ahead of time. Our top recommendation of things to include in your itinerary can be found below.
1. Exploring the Iconic Angkor Wat Temples
The number one on the list of things to see in Cambodia is, of course, the world famous temples of Angkor Wat.  Architectural marvel, genius of engineering and craftsmanship at its best!  Cambodian temples are spectacular!  This famous UNESCO site is enormous!  It will take you days, to be able to see and really take in the beauty of it all.  There are numerous sites, all with their own style.  Some of them are well preserved, some have slowly crumbled and some have been caught in an eternal hug in the arms of the jungle.  And to be there, is a truly spectacular experience!  I love it!